STUDY AT RLC
Create a better tomorrow with a world-class College of BJS Law College.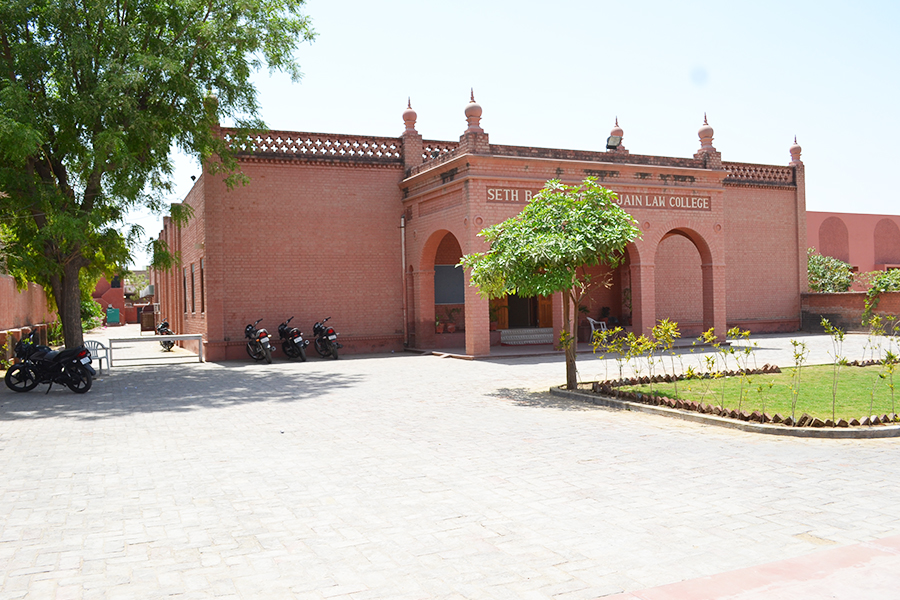 College Development
As the institute of legal education, it has a brilliant record of generating a number of judicial officers, intellectuals, legal advisers, and public prosecutors and leading advocates all over Rajasthan & adjoining states. The department/college has been running without any financial support of Govt & any other charitable institution.
As per directives issued by the Bar Council of India, to provide practical knowledge of court proceedings, several moot courts in civil & criminal cases are arranged for the students. Court visit seminars, legal literacy camps are held to develop practical skills among the students.
Extension lecturers of eminent jurists scholar & advocates are being conducted for the expansion of legal knowledge of students. Among them, the institute has visualized the inspiring lectures of Hon'ble justice Sh. P.N. Bhagwati, Sh. V.R. Krishna Iyer & Megh Raj Calla.
The institute can never forget the untiring efforts of its founding persons. During the infant stage of the faculty, Sh. M.L. Sawhney, eminent advocates Late. Sh. B.D. Bhojak, J.D. Purohit, N.S. Acharya, S.G. Acharya, Vijay Singh, B.S. Kochar devoted their valuable time & rendered dedicated service for the advancement of the department.
The institute is grateful to the inspiration & guidance given by the Management Committee, specially Sh. Kamal Singh Rampuria, Sh. U.C. Kochar & Sh. Sunil Rampuria.The faculty is incomplete without the efforts & contribution of our former HOD, Dr S.S. Surana, Prof. R.L. Jain & Dr Bitthal Bissa whose untiring labour & dedication have enabled the institution to win laurels at university & state level.
The present faculty is a unique combination of young experience lecturers marching ahead under the dynamic leadership of young & courageous personality.