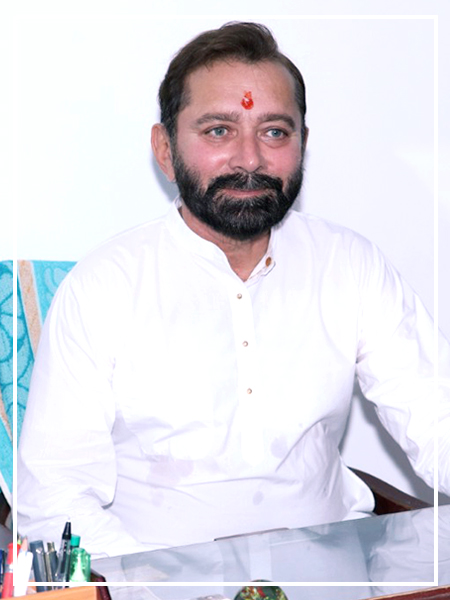 It gives me immense pleasure that BJS Rampuria Jain Law College has launched a website, displaying the various activities, achievements, agendas of the institution.  The Institution established the Department of Law in 1973, emerged as a separate entity as law college for undergraduate and Post-Graduate in the year 2007-08. It is a matter of great pride that the institution provides better opportunities for excellence in fields of law.
I wish to the almighty for the prosperous future of the institute and congratulate the faculty, the students and the clerical staff on this occasion.
You are welcome to join B.J.S. Rampuria Jain Law College which is a unique Institute in Western Rajasthan in imparting quality legal education. The institute is devoted to shapeup beautifully your tomorrow and to turn your dreams in reality.
Discipline, Hard work, studies under appropriate guidance, human values etc. are the characteristics of this institute and special emphasis is laid to create a legal man/Law man which in real sense distinguishes him from a Layman. 
I am extremely happy to congratulate you for choosing this institute to acheive legal education as, Roy T. benette, the light in the heart once said, "pursue what catches your heart, not what catches your eyes".
I would love to share my favorite saying by Farrah Gray, "Build your own dreams, or someone else will hire you to build theirs".
We have well qualified, experienced, skilled and dedicated faculty to inculcate the quality education in you.
I would like to reveal the secret, why I was driven magnetically to this legal field not just because I wanted to be a successful businessman, Lawyer or for money – but for the thrill of Problem Solving of those who desperately needed it.
Wishing you success so that you can bring positive difference to the world.